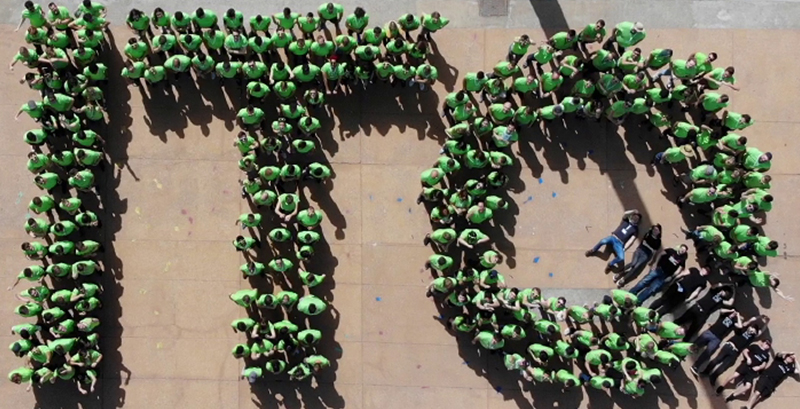 Since the start of the digital revolution, traditional companies have been faced with the challenge of abandoning their well-known methodologies and introducing new ones, both technical and organizational. In the Industry 4.0 Era connectivity takes on a whole new dimension and a previously unimagined flow of information is generated. Therefore new development approaches become inevitable. Here in Gran Canaria we want to show how our idea of a sustainable future could look like: smart, green, innovative.
Check our activities
smart, green, innovative
With digital technologies and a closed energy loop, we can shape a perfect world model here in Gran Canaria. For us, the combination of motivated and technophile students and excelling climate conditions are the perfect base for visionary projects in a Silicon Valley sense.
Check our activities
Activities
Dr. Stetter ITQ is a company focused on innovation, serving as a laboratory of new ideas. Our main goal is researching on promising topics such as Smart Homes, Green Energy and Autonomous Driving. Also, we are especially concerned about education, which is the reason why we put so much effort in organizing events and workshops for both local and international students.
It's essential for us to train people for the upcoming digital revolution.
"Smart
Green Island" Makeathon 2020
During our  5th "Smart Green Island" Makeathon 2020, 175 young talents from 35 universities and 20 countries
had the opportunity to develop
innovative smart and green solutions!
Posts
The 5th SMART GREEN ISLAND MAKEATHON which was organised by ITQ GmbH in cooperation with Dr. Stetter ITQ was a great success for all 255 participants out of which were 175 students of 35 universities [...]
In our  Smart Green Island Aftermovie you will find a lot of highlights regarding this event! So if you want to be a part of it, do not forget to join us at the [...]
The 4th SMART GREEN ISLAND MAKEATHON which was organised by ITQ GmbH in cooperation with Dr. Stetter ITQ was a great success for all 400 participants out of which were 270 students of 70 universities [...]