Dr. Stetter ITQ is organising for the first time a Summercamp! This time all participants have the possibility to create individual SMART HOME SOLUTIONS.
During two weeks from 25.-30 September 2017 ITQ will offer a villa close to the beach to all participants with the regard to modify this villa to a special SMART HOME. Furthermore Dr. Stetter ITQ will provide all participants the requested material.
The villa is located in Maspalomas in the South of Gran Canaria – the spot where the sun always shines. It offers perfect climatic circumstances to use GREEN ENERGY to power our SMART HOME.
We are looking forward to the innovative ideas of our participants, their knowledge and their enthusiasm to build and develop new technologies!
Are you interested in? So be creative as you can and explain us why we should choose you!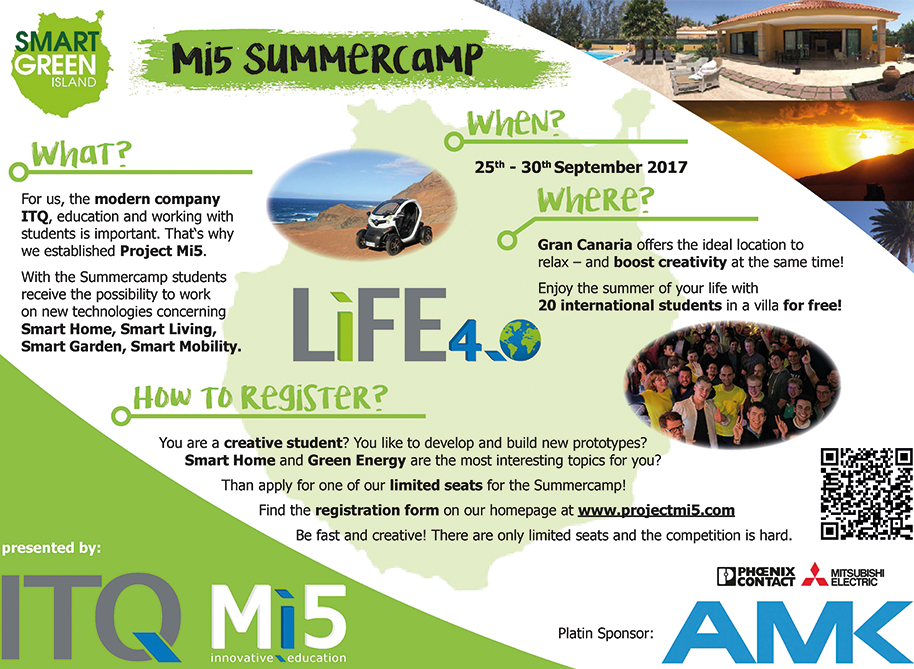 More Information:
Register now and join this great event